Moving to Boston I Pros and Cons of Living in the City of Boston
Can I tell you something you don't know already? From the famous eateries to our beautiful fall season, what else does Boston have to offer? People move here for plentiful of jobs, great education and, highest level of healthcare. Complaints from people moving away usually include some kind of language about cold winters and the cost of living.
Here are some pros of living in Boston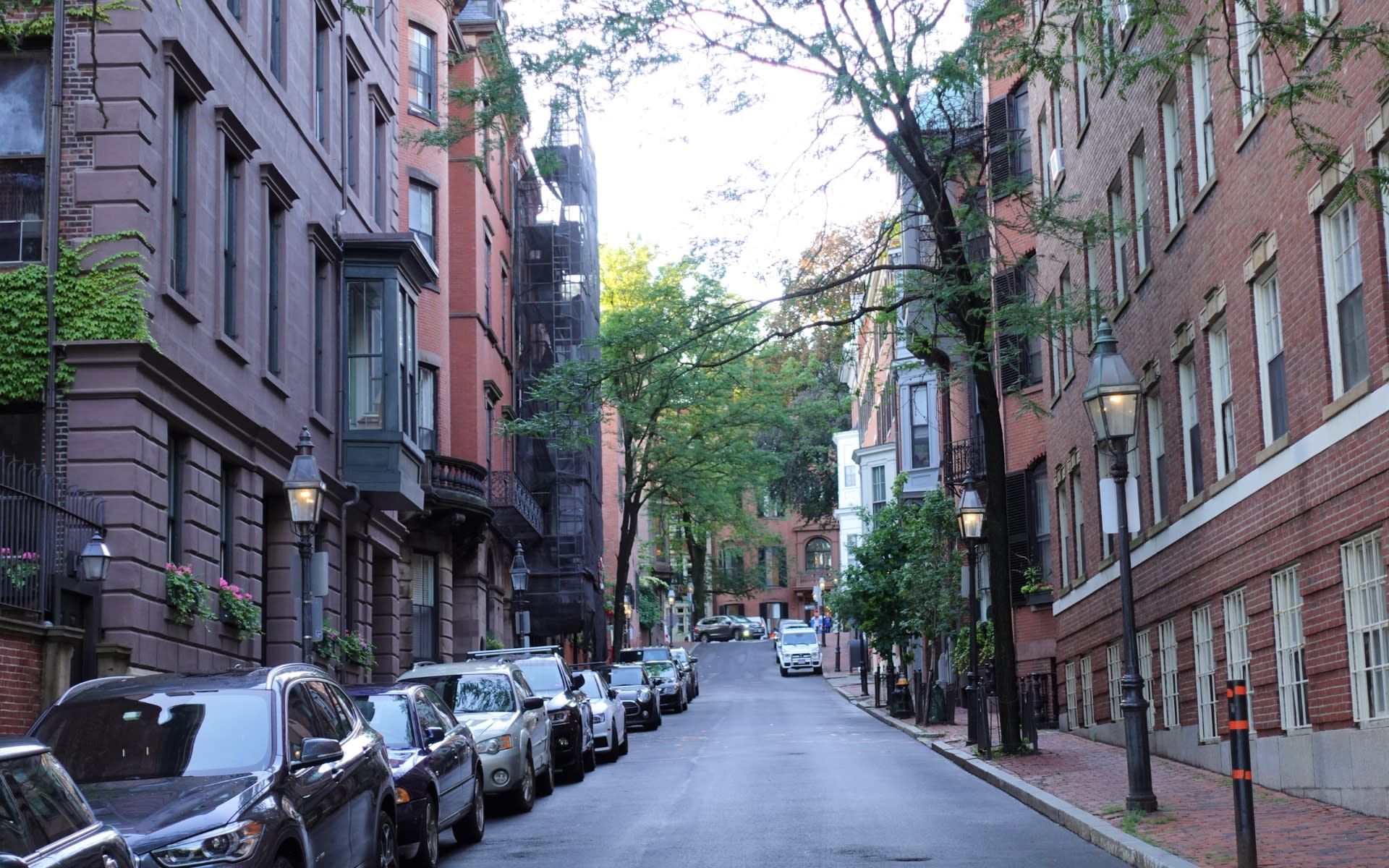 #1 – Walkable City
It is a very walkable city. If you are living in Boston Proper, you can probably walk to a lot of places yourself, and you might not need a car. The public transportation is great and gives you many options. You have the bus, the subway, the commuter rail, even ferries. If you are living in Back Bay, Beacon Hill, or the downtown area, you can walk practically everywhere. Neighborhoods further away like East Boston, or Roxbury require you to use public transportation.
#2 - Diversity
Boston is a very diverse city with all kinds of different neighborhoods, and every neighborhood is slightly different with its characteristics and quirks. You will find a lot of diversity in the population, and in the cuisine. The North End is the Little Italy of Boston, and this is where you will find many Italian restaurants and cafes. It is a wonderful experience to go there on a weekend to just walk around. To live there, you can own one of the apartments in many buildings, there are no single-family homes in North End.
In North End, the famous Arya Trattoria serves mouthwatering Italian dishes, and it has hosted many celebrities over the years. You can see the pictures of the celebrities on the wall.
Many North End restaurants remove their glass walls in the summer to create an experience of Al Fresco dining. I like the North End panini much better than the ones in Italy, honestly.
Back Bay is where the famous Prudential center and Eataly are where you can have your dinner, do your grocery shopping, and spend your whole day there shopping. I think many Bostonians do that during winter months.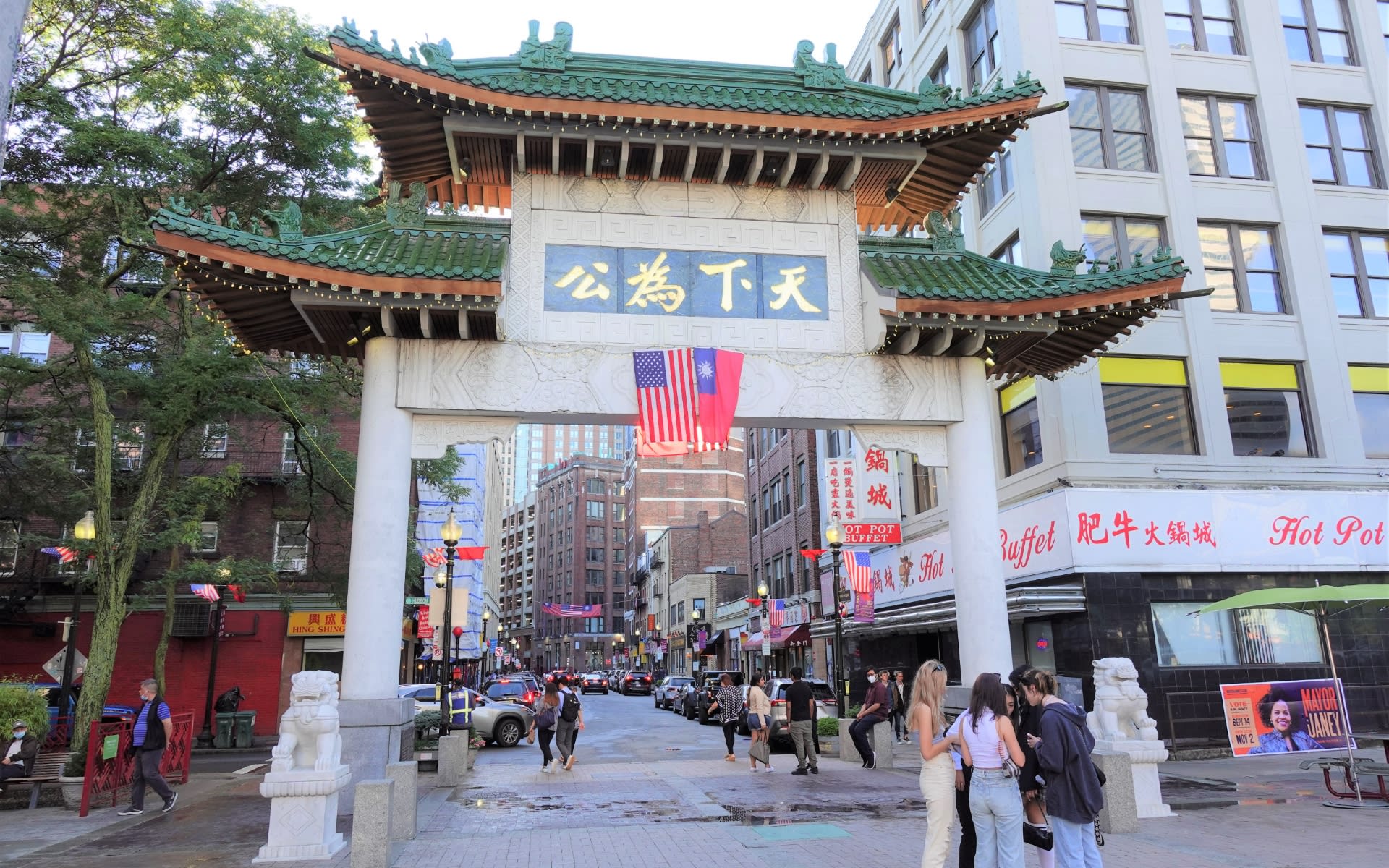 Chinatown in Boston has all kinds of Chinese and Vietnamese restaurants. It has a large grocery store where they sell a lot of Asian produce and dry goods. My favorite restaurant, The Q restaurant, serves the most amazing and delicious hot pots and dim sum. Boston's Chinatown is one of the most densely populated areas of Boston. It is also the second-largest Chinatown after New York City. There is a Chinese -owned bus line that goes from Boston to New York City, connecting those two Chinatowns.
Close to the South Station is the Japanese, award-winning O Ya Restaurant. You do not want to miss their sushi, their bluefin tuna, and smoked salmon sashimi. Well, I am digressing, I am talking about restaurants and neighborhoods when I need to talk about the pros and cons of living in Boston.
#3 -Brainiacs
We have Harvard University and MIT in our backyards, practically. The Boston area has so many incredible universities and schools. Just to name a few, Boston College, Brandeis University, Boston University, New England Conservatory, Northeastern, and Tufts universities. Even the community colleges will give you a pretty good education.
But the other perk of having amazing colleges is you get all those professors that are teaching at MIT and Harvard living in that area. So generally, the IQ level is pretty high.
#4 – Parks and Trails
We have wonderful parks and trails. Well, the oldest park in U.S. is right in Boston. That is Boston Common, where you can spend an afternoon watching the swans or take a stroll around the area. It is beautiful, it is green. The landscaping is amazing. Be it summer or winter, there is a lot to do. In the winter, there are many hockey games happening by the youth on the snow and ice of the empty pond, the Frog Pond is also a great place to rent skates and skate away the winter blues.
Rose Fitzgerald Kennedy Greenway is not just pretty. It is packed with activities with seven water features, a carousel, art installations, and a long way to walk from one end to the other.
There is the Charles River Bike Path that goes for many miles, and you can bike or run after work to get that circulation going.
Well, once you have all that fun over the weekend, it is time to go back to work.
#6 – Many Jobs
There are plenty of jobs in Boston and surrounding areas. There are many biotech and tech companies and jobs in education. The biggest employer in Boston is Mass General Hospital. The medical field is huge here.
#7 - Boston is historic and old
You walk, and there is history on every street. You see all those big, beautiful Victorian brownstones, and you imagine how people lived 100, 200 years ago. It also has a European feel. It does not feel like a city in America, and some areas are extremely new and fresh, like the Seaport District, it feels like a completely different city, you don't feel like you are in Boston anymore.
#9 – Location
Boston's location is great. To travel to New York City, it is about three and a half hours. You can spend the weekend there and come back. I used to do day trips. I would take the bus to New York City for opera auditions and come back the same day. To Montreal, Canada is about a five-hour drive. Another popular destination is Providence, Rhode Island, which is only one hour away. The beautiful nature of New Hampshire, Maine and Vermont are also couple of hours car-drive away.
The flights to Europe are inexpensive and short. I had clients who relocated from Seattle to Boston. And one of their main reasons for moving was they needed to have a shorter and less expensive flight to Israel and living in Boston was so much more convenient for them. Can you see yourself living in Boston?
After hearing about all those positives, it is impossible to think that there will be any negatives, but yes, there are...
Con # 1 – Cost of housing
The rents keep going up. Many young people decide to have roommates or housemates so they can share the expense.
Generally, it comes to $1,000 per person for rent when living with housemates. Of course, if you choose the suburbs of Boston, you will get much better deals, but you will be further from downtown Boston. The down payment for rental in Boston is usually the first month, last month, security deposit, and agent fee. The agent fee most of the time is equal to one full month's rent.
To buy a single-family in Boston, you have to think $800K and up, most of the time $1M and up but do not let that scare you away. Because of the diversity of the neighborhoods, you will be able to find a more affordable home in one of up-and-coming neighborhoods.
Con #2 – Not pet friendly
Many people have pets, especially dogs and cats. And I saw on some chats people were saying, "Boston is not pet friendly", and some people were saying, "What are you talking about? Everybody has a pet in Boston". Okay. Let me explain what is happening. You see people walking their dogs all the time but when you go to rent a place, not many landlords are excited about having pets as tenants. I looked it up on MLS and out of 2,856 rentals in Boston, only 163 were accepting pets.
Con #3 - Traffic
Like any other big city, Boston has a lot of traffic, but they are in certain directions and certain times. Driving in the city, yes, it is crazy, but not like New York City where everybody is honking and honking. Boston is a little more civilized.
Con # 4 – Cold and Long Winters
It gets dark pretty early, like 4:30 PM in the winter and some people complain about getting seasonal depression. The only thing that can help you with that is to be active, to be involved in sports, to be involved in other things, so you will not notice how dark it is. And those dark months go pretty quickly. Another thing that a lot of people in Boston do is take a vacation in tropical climates. If you can afford it, it is the best way to break the monotony of the cold winter. And, as one of the long-time Boston residents would say – Be glad you weren't living here 50 years ago, winters were much worse then.
Do you have any questions about living in Boston? Please do not hesitate to contact me.