When you're thinking about selling your home, you may want to make upgrades that will increase your return on investment. There are many home renovation projects to choose from with many levels of ROI. Use this list to help you decide which home renovation projects will provide you with the greatest ROI in your
Watertown
home.
1. Home maintenance
When looking at Watertown homes for sale, one of the first things that will catch a potential buyer's eye is the condition of the house itself. The last investment a new homeowner wants to make is into immediate
home maintenance
. When deciding which home renovations to make to prepare your home for sale, take a look at the structure and foundation of the home itself.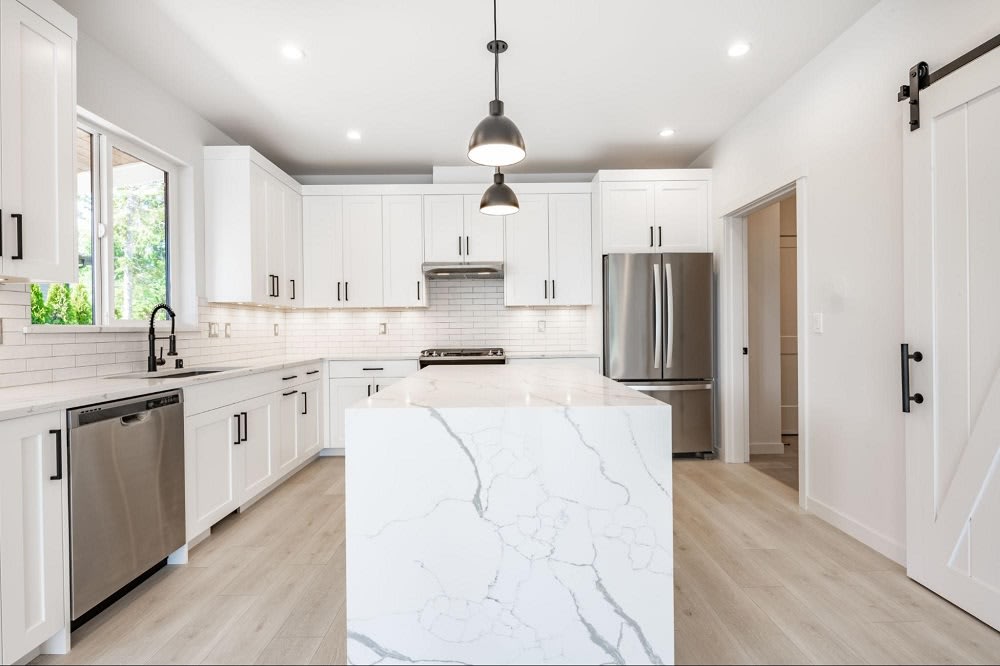 You can remodel the whole kitchen, but it won't make a bit of difference if a potential home buyer walks through and notices that the basement has a leak. A leaking basement will cause issues in the long run that will potentially cost the new homeowner a lot of money. You will also want to consider replacing your roof for the same reasons. Replacing a roof is a large investment, but one that will make it easier to sell your house when potential buyers realize they won't have to pay to replace it as soon as they move in.
2. Garage door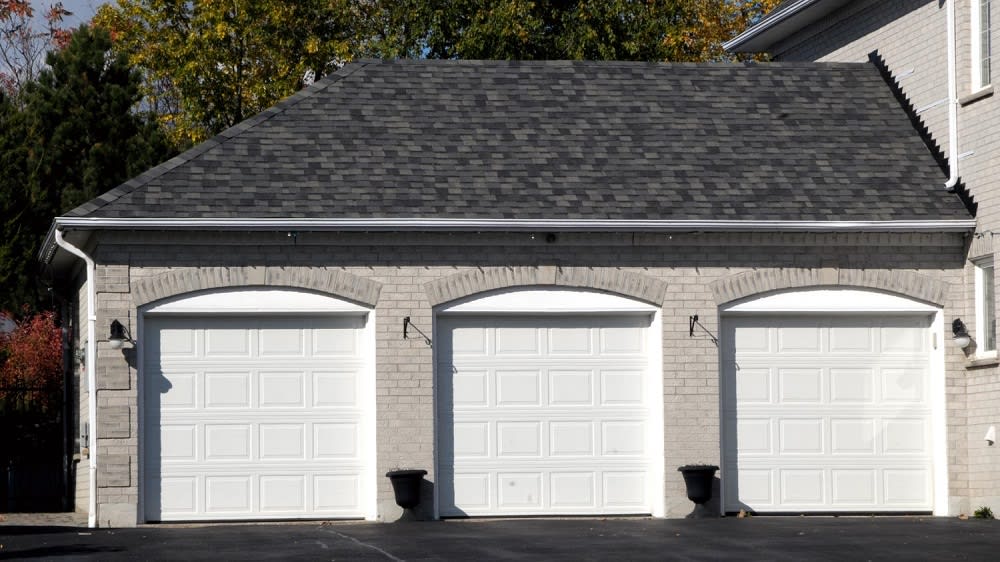 Once you ensure that your home maintenance is up to date, you can start making smaller renovations that will have a big impact on ROI. The first renovation you'll want to make is the replacement of your
garage door
. While a slight investment at $750-$1,600 depending on the model and features, you can expect to see around a 94% ROI. A new garage door has several benefits in addition to increasing ROI.
New garage doors are sturdy and secure. New garage doors are durable and long-lasting, and they offer an extra layer of security against weather events.


A new garage door will also increase the curb appeal of your home. You want the outside of your home to look as nice as the inside and as nice as the pieces of Watertown real estate that surround it. A new garage door will make the outside of your home look nice and new, especially if you are making other renovations to the outside of your home.
3. Entry door
One additional renovation to the outside of your home is a change in the
entry door
. After you've replaced your garage door, you will want to make sure that your entry door is as nice and new. A new entry door, especially one made of steel, is a popular choice in home renovation with an ROI of 90%.
A new entry door adds several benefits to your home. It will increase the curb appeal by making your entry look fresh and new. You can even add a pop of color to your entryway by choosing a unique color for your new door. This home renovation will also increase the security of your entrance, as new doors are more durable and secure than older ones. Additionally, a new door can increase the energy efficiency of your home by eliminating gaps that can let wind and weather inside your home.
4. Manufactured stone veneer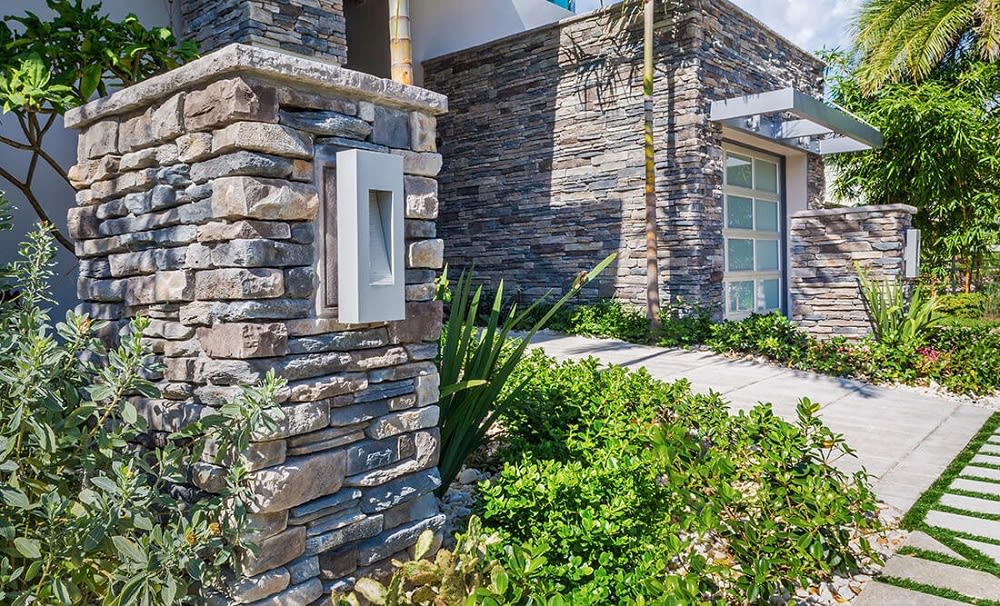 Image courtesy of Cultured Stone
While you're focusing on the outside of your Watertown real estate, you may consider renovating the siding on your home.
Manufactured stone veneer
is a popular choice that adds a fresh look and has a high ROI at 90.6% – second only to garage door replacement. Using manufactured stone veneer to renovate the outside of your home has several benefits on top of the high ROI.
Manufactured stone veneer, also known as
faux stone
, will replicate the look of natural stone while costing about one-third to one-half of the price of real stone. Just like real stone, manufactured stone veneer is almost maintenance-free, only needing a quick powerwash once in a while to keep it looking clean and new.
5. Add square footage

When you're finished fixing all of the maintenance issues and making less expensive home renovations, you can start looking at the more costly projects that can increase your ROI. Many homebuyers are currently looking to move into a home that is larger than their current one. Adding square footage to your home can be a costly investment, but one that will benefit you in the long run when it comes time to sell your home.


You will want to do some research on other Watertown real estate around your neighborhood and see what the average square footage is of other homes. Does your home only have two bedrooms while other homes boast three or four? Do you only have one bathroom while other homes have two? Make sure that your home is equivalent to other Watertown homes for sale in the number of rooms available.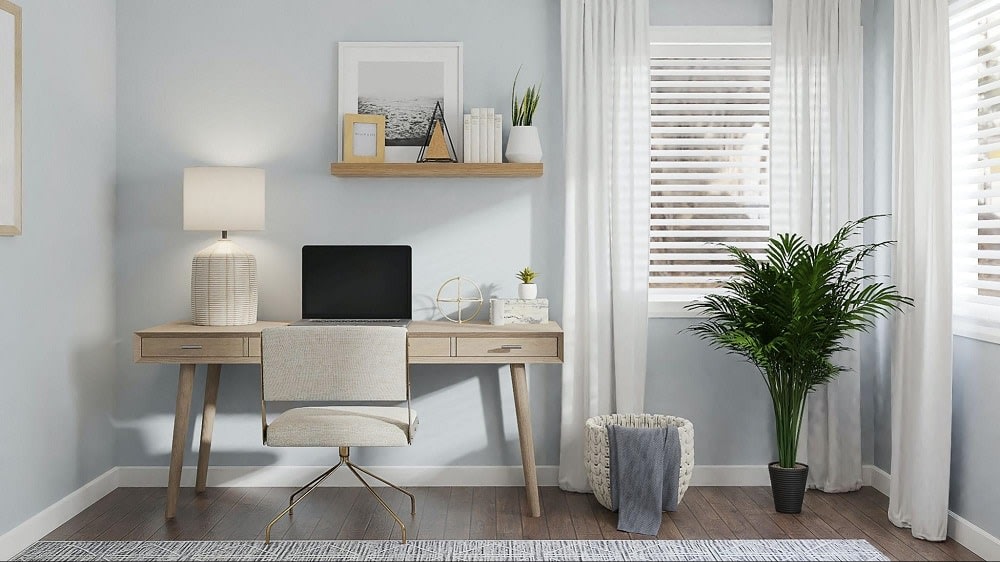 If your home is not comparable to other homes in the area in the number of bedrooms and bathrooms, consider adding on a home office. As working and learning from home have become the norm over the last couple of years, many potential homebuyers are looking for a dedicated space that can be used for one or both. Adding a home office is a good way to increase the square footage of your home while adding an up-to-date, functional room that you can use now and that your potential homebuyers will appreciate when it's time to list your home.
Ready to list your Watertown real estate?
When you are happy with the amount of home renovation that you have completed and are ready to list your home for sale, you want to work with a knowledgeable, passionate real estate agent.
Nouné Karapetian
is passionate about the real estate industry and believes that there is no better investment than real estate. Dedication to her clients is Nouné's top priority, and she will guide you through the entire home buying or selling process with your best interest at heart.
Contact Nouné
when you are ready to start the process of buying or selling your home.