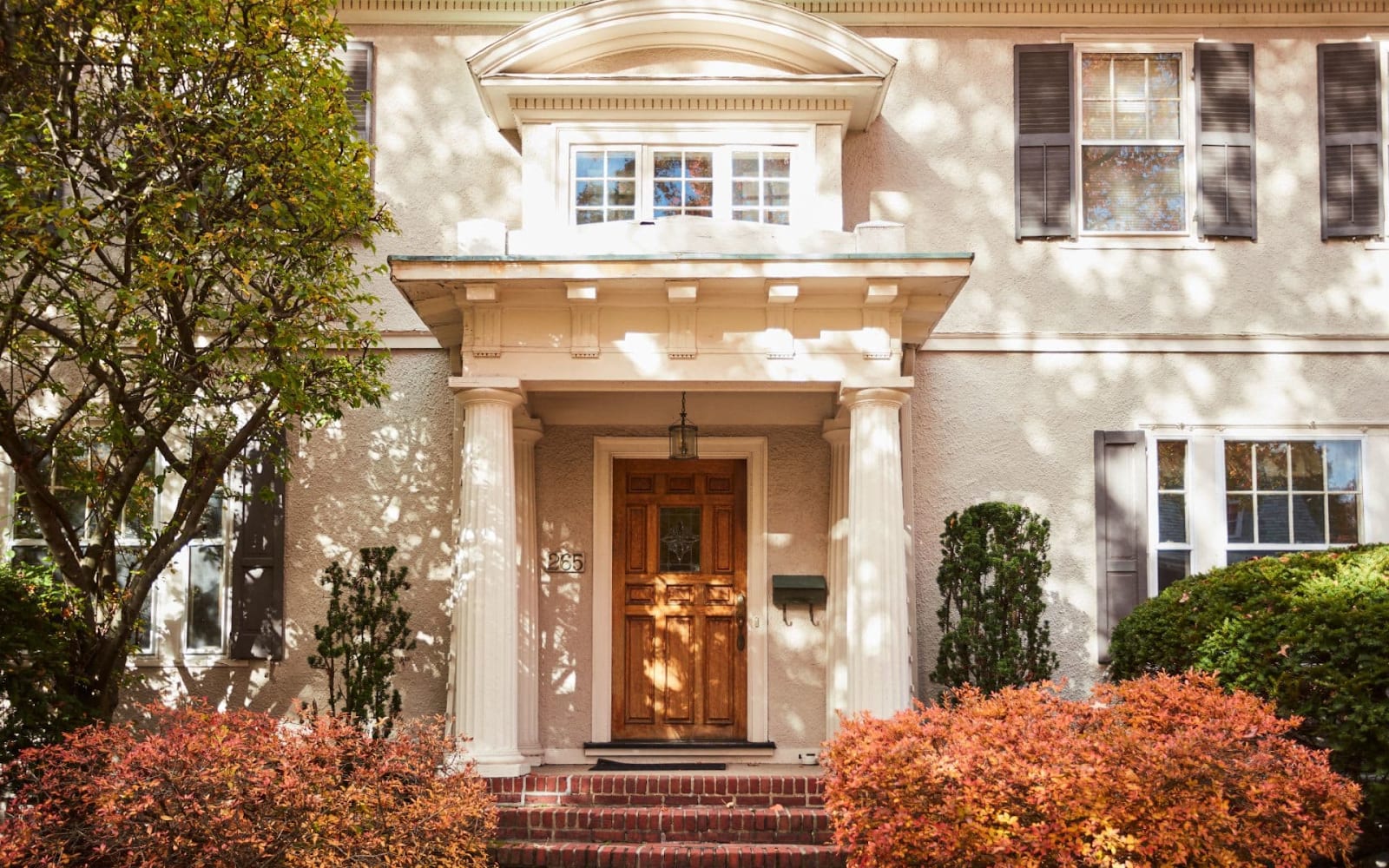 If you are looking to live in an area with a close proximity to Boston that has a suburban feel,
Newton
aka "The Garden City", is a beautiful choice. With a population of 90k located several miles west of downtown Boston, Newton has 13 very different villages and finding a home there gives you many options.
Newton's neighboring cities include Boston, Wellesley, Needham, Waltham, and Brookline. Newton was ranked #4 by CNN Money for best small cities in America and has recently held many high rankings by
Niche.com
which include being #6 Suburbs to Live in Massachusetts,#6 Places with Best Public Schools in Massachusetts, #6 Best Suburbs to Raise a Family in Massachusetts. Newton is also one of the most educated cities in the U.S. according to WalletHub!
Nonantum is Newton's most densely populated village. A strong Italian-American community still thrives here. It's located along the
Charles River
at the site of a former lake Newton Center - Crystal Lake just outside of Newton Center is a nice pond where you can spend a summer day swimming and relaxing, great for family fun. Piccadilly Square is a favorite shopping destination with many shops and restaurants. Newton Center Is also one of the stops on the Green line to Boston.
Education
Educational opportunities are definitely plentiful in Newton. Newton's public schools are highly regarded and well respected in Massachusetts. If you are planning on raising kids in this area, you should be aware of the 2 main public high schools, Newton North High School, and Newton South. Newton North is also known as one of the largest and most expensive schools in the U.S. , according to Bloomberg. Both schools have A+ Rankings on Niche, and are highly rated on U.S. News High School rankings as well. If you're wondering about the elementary schools, Newton has plenty to choose from. In total there are 15 public elementary schools in the Newton district, all within walking distance from the different villages in Newton.
In addition to grade schools, Newton is also a bustling hub for college students! The colleges directly in Newton are Boston College, which is a Nationally known college, Lasell University, William James College, and the UMass Amherst – Mount Ida Campus. Their combined student enrollment is approximately 17,000 students!
Public Transportation
Newton offers many public transportation options. The MBTA Greenline D stops directly in Newton center, and gives you easy access to the rest of the city and to Boston. The most prominent stops on Greenline D include the stop at Fenway (great if you're interested in Red Sox games). If you are interested in taking buses in Newton, there are various MBTA bus services that stop at Newton Corner, Newton Center, Upper Falls, etc. For easy access to Boston by car, consider going via MassPike. There are also buses that go to New York, which is about a 3 and a half hour ride from Newton. For more information about public transportation, I recommend checking out the City of Newton website. For those of you that drive, Newton has easy access to RT 9, RT90 (also known as MassPIke), and RT 95. No matter where you're going , Newton's transportation allows you to get there.
Recreational Activities
Newton has a plethora of recreational activities for residents. Even though Newton is close to Boston, you don't have to venture outside to other cities to have fun. Living in Newton means you'll be in close proximity to dozens of parks, with some of the most popular ones being Chestnut Hill Reservoir, Nahanton Park, and Cold Spring Park. If you love the outdoors, Newton gives you ample opportunities to explore! For those of you that are avid readers, Newton has an amazing library known as the Newton Free Library that is often the busiest library in the commonwealth! The library also hosts various recreational activities such as Yoga and Meditation and even hosts story time sessions for kids! All the information about up and coming events that the library hosts is available on the website as well. If you're a foodie, Newton also has you covered. From cozy street food nooks, to fine dining, there truly is something for everyone. Some highly rated restaurants include Sycamore for upscale American fare, Fiorella's Cucina (Italian in a cozy, homey setting), Little Big Diner (Asian diner serving street food and cocktails), these had high rankings on both yelp and Google and were most popular. Take your pick between bagels at Rosenfeld's, ramen at Little Big Diner, or enjoy some oysters at Comedor! For grocery shopping you also have a good amount of options, with the most prominent ones being Whole Foods, Wegmans, and Star Market.
In the summers, there are two lovely farmers markets. One is located in Newtonville and the other is in Newton Centre. Both start opening around the end of June and go on all the way until mid October! The Newton Center location also have summer concerts where you can have a picnic while listening to great artists performing outdoors!
Within the Newton area, the Chestnut Hill Mall is also a popular spot for recreation. Within the mall there are many high end stores and restaurants. The Chestnut Hill reservoir is a wonderful place to walk or jog, it's a popular spot for area residents. I made a video about Chestnut Hill, make sure to watch it
here
.
Newton is a solid choice to raise a family as its schools are great and the recreational opportunities and transportation are plentiful. Like any city, there are downsides to living in Newton too.
Cost of Living
The cost of living in Newton tends to be a little higher than most similar areas.
In general, Newton has a cost of living that is 84 percent higher than the national average according to Payscale. Comparing it to Belmont, MA Cost of Living in Newton is 7.5% higher and the housing is 16.9% higher than in Belmont.
If you are interested in Newton Real Estate or Watertown Real Estate, reach out to
Nouné Karapetian
, your local guide!